Turn Ordinary Lighting Fixtures
into Smart Lighting
MEGAMAN® offers INGENIUM® Smart Lighting Solutions which give you full control, via your smart device or remote control, of the on/off, dimming and scene setting of the environment. Its ease of use, installation and scalability makes INGENIUM® perfect for an endless list of applications.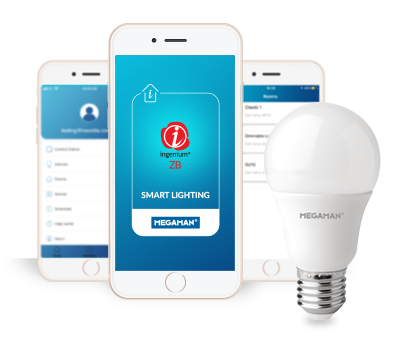 Now Available

INGENIUM® BLU is a simple, accessible and economical LED retrofit solution for those looking for local control of a small, domestic lighting system over Bluetooth technology.
Now Available

INGENIUM® ZB is perfect for larger, scalable installations – acting as a bridge between general lighting and full smart home solutions.