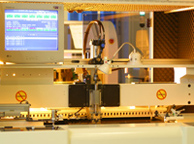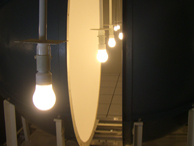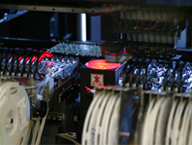 Excellence in Product Innovation and Quality
The international success of MEGAMAN® has been built on the ability of its lamps to deliver substantial benefits to a wide range of customers:
High energy efficiency - delivering the same light levels using about 20% of the electricity
Lower carbon footprint - generating 80% less CO2
Longer life - LED achieves up to 50,000 hours
LED Technology breakthrough - superior thermal management, high lumen output
Early payback - more cost-effective over time
Minimal heat production improves safety
Better lighting experience – range of colour temperatures
Wide choice of lamps for home, office, industrial and public buildings – internal and external use
Compatible with the majority of existing systems, making replacement quick and easy
World-beating Product Innovation
2015: Launched INGENIUM® ZB and a full range of LED Luminaires.
---
2014: Launched first smart lighting range, INGENIUM® BLU. Industry first full range of Dim to Warm LED Products.
---
2013: Integrated LED luminaires introduced.
---
2012: Patented LED module - TECOH® MHx. TECOH® CFx – World's first 2000lm Zhaga Book2 Certified Light Engine.
---
2011: R9 technology introduced to LED range. The first NVLAP lab certification for LED products.
---
2010: Launched the first MEGAMAN® LED Candle and Classic.
---
2009: Innovative Thermal Conductive Highway technology incorporated into MEGAMAN® LED reflectors. NVLAP lab certification for CFL products.
---
2008: Amalgam technology is employed in full CFL range.
---
2007: DIMMERABLE® technology introduced to CFL range.
---
2005: DorS technology introduced to CFL range. Industry first RoHS compliant CFL. MEGAMAN® goes global, selling lamps in over 90 countries.
---
2004: INGENIUM® technology is introduced to CFL lamps for long life and short preheating time.
---
2002: Industry first CFL GU10 reflector launched. Introduced Silicone Protection technology to CFL range.
---
1999: Patented Cooling-Tube technology introduced to CFL range.
---
1997: Industry first candle-shaped CFL launched.
---
1994: MEGAMAN® incorporated.
---






Rigorous Quality and Management Systems
MEGAMAN® products comply with the highest quality standards. MEGAMAN® manufacturing plants are equipped with state-of-the-art assembly lines, ISO 17025 certified laboratories and life-test rooms verified by SEMKO and NVLAP for performance and life tests.
MEGAMAN® has achieved recognition to the following international standards: ISO 9001:2008, ISO 14001:2004, ISO 14061-1:2006, OHSAS 18001:2007, IECQ QC080000:2012 and SA 8000:2008.