VITO Adjustable Recessed Downlight (RDx) - Perfect White DIMMABLE
---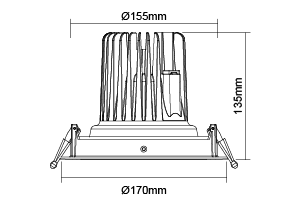 Luminaire with LED Module TECOH® RDx RD0555M-p (1050mA)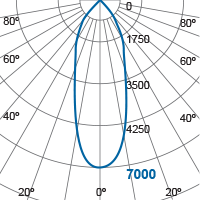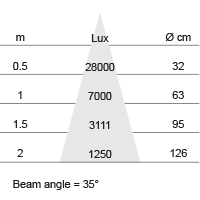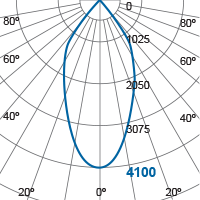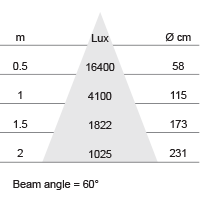 Specification Sheet
Product Code:
F29349RC-p
Electrical Data
Nominal Voltage (V)
DC 42- 48V
Input Current (mA)
1050
Product Data
Product Wattage (W)
48
Light Source
TECOH® RDx RD0555M-p with input current 1050mA
Beam Angle (°)
35, 60
Tilting Angle (°)
30
Colour Temperature (K)
Warmwhite (3000K)
Colour Render Index (Ra)
Ra82
Colour
White (WH26), Silver (SV26)
Materials
Metal housing
Protection Class
Class III
Dimmable
Yes
Built-in Cooling
Passive
Suggested Driver
LD0445x1-C1050
Weight (g)
1045
Application
Commercial buildings, Department Stores, Exhibition Booths, Galleries and Museums, Shops and Boutiques
Performance Data
Max. Luminous Intensity (cd)
7000 [35°], 4100 [60°]
Luminous Flux (lm)
3100 [3000K]
Luminous Efficacy (lm/W)
65 [3000K]
Rated Life (hrs)
50000
IP Rating
IP20
Product Dimensions
Diameter (mm)
170
Height (mm)
135
Cut-out (mm)
Ø155
Remarks
Capable of linear dimming when working with DALI, DSI or 1-10V dimming driver, and the dimming performance depends on the specification of driver. The wattage declared is the wattage of the luminaire without driver; the system wattage will be dependent on driver choice.