AR111 10W G53 45D 2800K
Professional Series
---




MEGAMAN LED

Conventional Lamp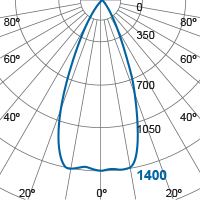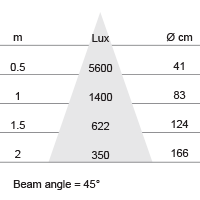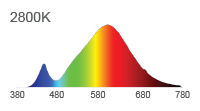 Spectral Power Distribution
Family Datasheet
Product Datasheet
Product Code:
ER0310-50H45D-G53-2800K
Electrical Data
Voltage (V)
DC 20V
Frequency (Hz)
N/A
Current (mA)
500
Power Factor (λ)
> 0.5
Starting Time (sec)
< 0.5 s
Warm-up Time Up to 100% of the Full Light Output (sec)
Instant full light
Product Data
Lamp Base
G53
Product Wattage (W)
10
Equivalent Wattage (W)
64
Reflector
AR111
Beam Angle (°)
45
Colour Temperature (K)
Warmwhite (2800K)
Colour Render Index (Ra)
Ra82
Colour Consistency (SDCM)
SDCM <6
Dimmable
100-1%
Energy Label
A
Operating Temperature
-30°C to +40°C
Switching Cycles (times)
>1000000
Mercury Content (mg)
N/A
Weight (g)
218
Application
Retails, Hospitality
Performance Data
Max. Luminous Intensity (cd)
1400
Total Luminous Flux (lm)
630
Luminous Flux in 90° cone (lm)
550
Rated Life (hrs)
40000
Lumen Maintenance at the End of Lamp Life (%)
≥85
Product Dimensions
Diameter (mm)
111
Length (mm)
58
Remarks


Capable of linear dimming from 100% to 1% when connecting to a DC1-10V dimming driver and DC1-10V dimmer. LED converter required - applicable models from MEGAMAN® : LD0310x1v-C500 The rated lamp life, rated luminous flux in 90° cone, total luminous flux, rated beam angle and rated wattage are equivalent to their nominal values shown on product packaging. There is no measurable output from 180nm to 380nm, so the chart shows only 380nm to 800nm.