MEGAMAN® MEZO Integrated Waterproof LED Batten Ideal for All-weather Outdoor Applications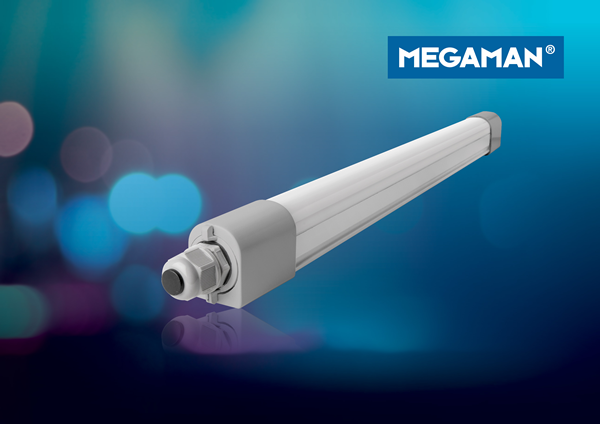 (Hong Kong – 2 August 2018) MEGAMAN®, an innovator of LED lighting products, has proudly launched the MEZO Integrated Waterproof LED Batten for outdoor applications, in which the LED light source, electronic driver and fixture are one unit.
Stylishly designed and made of tough but lightweight polycarbonate, the new range of MEZO has an ultra slim profile and is extremely light in weight, offering a much more modern look than traditional T8 battens. Its IP66 rating indicates its protection against dust and water, whilst IK08 means it is mechanically tough with vandal resistance.
With high luminous efficacy up to 106 lm/W, the MEZO LED Batten can save up to 69% of energy as compared with traditional counterparts. Available in through wiring and non-through wiring options in 16W, 38W and 47W respectively, the unique twisted-lock mechanism and push button terminal enable tool-less wiring connection. Another distinct feature of the MEZO LED Batten is the sliding stainless steel clip design that can be positioned freely.
Having a wide beam angle of 120 degrees allows the MEZO LED Batten to be an ideal batten for general lighting purpose. It is envisaged that, with powerful features including being waterproof, a slim and lightweight design, as well as excellent energy savings, the MEZO LED Batten is certainly a highly competitive value-for-money batten ideal for commercial applications such as car parks, garages, under canopies, subways, warehouses, workshops and alike. More Details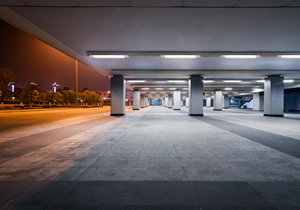 With unique features of IK08 and IP66 protection, the MEGAMAN® MEZO Integrated LED Batten is perfect for outdoor applications.
About MEGAMAN®
MEGAMAN® is a global brand in high-performance, energy-efficient lighting and an innovative leader in LED luminaires and bulbs, with technology targeting the best eco-lighting solutions. MEGAMAN® products are widely distributed throughout the world including Europe, Asia Pacific, Middle East, North America and Latin America. By setting environmental management as one of the company's highest priorities, MEGAMAN® is focusing on eco-friendly environmental processes from initial design, to manufacturing, research and development, and the disposal and recycling of its products.
For more information about MEGAMAN®, please visit the website at www.megaman.cc.
For further information, please contact:
Wendy Lam
Neonlite Electronic & Lighting (HK) Ltd. – MEGAMAN®
Tel: +852 2378 0074   &mnsp; Fax: +852 2758 5957
Email: wendylam@neonlite.com.hk